Design Courses: Design is a career stream that students pursue at different levels of study be it UG, PG, or Doctorate. It is an extremely popular stream among students due to the ample opportunities it provides. Get into your dream career by going through the complete article. You can learn related details like Design Courses Admission Process, Eligibility Criteria, Fees Structure, Entrance Exams, Colleges List, Scope, and Salary Offered.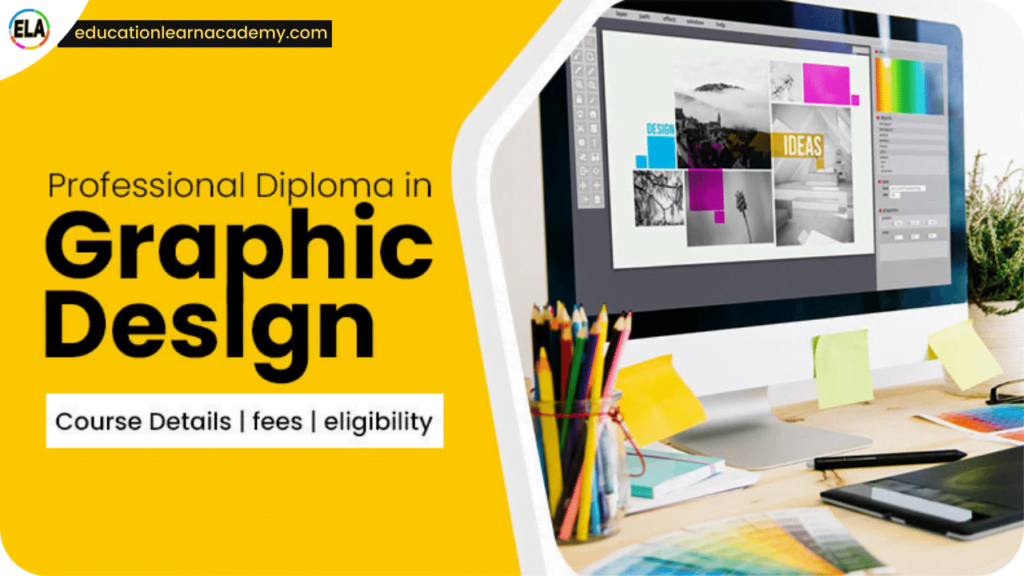 List of Design Courses
We have outlined a few popular Designing Courses that you can opt for. To help you better understand all the information about the particular course we have listed the details like Eligibility, Admission Process, etc. All you need to do is simply tap on the respective link and avail the complete info needed.
Interior Designing Courses
Fashion Designing Course Details
VLSI Design Courses
Best Designing Courses in India
Fashion Styling Courses
Design Courses Eligibility Criteria
We have outlined the basic eligibility criteria for Design Courses at UG, PG Levels are as under
UG Courses: Candidates who want to get into UG Level Design Courses need to finish their 10+2 with a minimum aggregate. Candidates belonging to any background can get into these Design Courses.
PG Courses: To get into PG Level Design Courses one needs to finish their Graduation from a recognized university with a minimum aggregate. Most of the colleges prefer the students with a graduate from the design stream only.
Commerce Alternative Courses
Admission Process for Design Courses
Most of the colleges will provide admission to candidates depending on their performance in entrance tests or on a merit basis. At times, some of the colleges organize their own entrance exams and gives admission to candidates who meet their Eligibility Criteria.
Design Courses Entrance Exams
Admission to the majority of the Design Courses Colleges is done through the Entrance Exams. In fact, Entrance Exams is a screening process to test students' caliber and provide admission for them. Some of the common entrance exams held for Designing Courses are as under
CEED
NID Entrance Exam
NIFT Entrance Exam
UCEED
FDDI AIST
GD Goenka DAT
SEAT
Pearl Academy Entrance Exam
Top Colleges for Design Courses in India
There are numerous colleges across the country that provide Designing Courses. We have shortlisted a few famous colleges hoping that they would meet your requirement. Choose the Fee Structure, Admission Process, and shortlist as per your need. They are as under
National Institute of Design (NID), Ahmedabad
Industrial Design Centre, IIT-Bombay (IDCIITB)
National Institute of Fashion Technology (NIFT), Mumbai
Arch Academy of Design
National Institute of Fashion Technology (NIFT), Delhi
Pearl Academy, Mumbai
Symbiosis Institute of Design, Pune
National Institute of Design (NID), Gandhinagar
National Institute of Design (NID), Vijayawada
National Institute of Fashion Technology (NIFT), Hyderabad
Vogue Institute of Art and Design (VIAD), Bangalore
Indus University (IU), Ahmedabad
Jagran Lakecity University (JLU), Bhopal
CREO Valley (CREO), Bangalore
Mody University, Sikar Sikar, Rajasthan
Acharya Institute of Technology (AIT)
Mahatma Jyoti Rao Phoole University – (MJRP) Jaipur, Rajasthan
Anant National University (ANU), Ahmedabad
P P Savani University, Surat
International Institute of Fashion Design (INIFD), Jaipur
Design Courses Fee Structure
Fee Structure for Designing Courses varies from institute to institute and course to course. Check out the College's Portal to confirm the fees and join accordingly.
Design Branches & Specializations
There are plenty of options to go with when it comes to Design Courses Branches and Specializations. For the sake of your convenience, we have jotted a few of them here. Select the specialization as per your interest and tea your foot steps in the career path you want.
Fashion Design
Interior Design
Graphic Design
Web Design
Product Design
User Experience Design
Textile Design
Knitwear Design
Fashion Technology
Fashion Communication
Fashion Management
Accessory Design
Skills needed to pursue Design Courses
Apart from the technical education qualification, one needs to have the following additional skillset inorder to get along in their designing career. They are listed in the following fashion
Creative and artistic taste
Innovativeness
Good sketching skills
Knowledge of colors, shades, and tones
Good communication skills
Knowledge of market requirements
Eye for detail
Goal-oriented
Visual imagination
Good observation
Career Prospects after Design Courses
There are a variety of career options available for candidates at both UG and PG Levels. Job Opportunities depend on the specialization you have opted in the Design Course. Some of the popular job options available in the courses are as follows
Fashion Marketers
Fashion Coordinators
Fashion Designers
Quality Control Managers
Textile Designers
Embroidery Designers
Fabric Analysers
Fabric Resource Managers
Interior Designers
Interior Decorators
Window/ display designers
Industrial Designers
Industrial Design Researchers
Art Directors
FAQs on Design Courses
1. Is it hard to get a Degree in Design Courses?
No getting a degree in Design Courses isn't that hard if you put in enough hard work and acquire the necessary skillset.
2. What is the Eligibility Criteria to pursue Design Courses?
Candidates need to finish their 10+2 from any stream with a minimum aggregate to pursue their graduation. To go with Post Graduate Design Courses you need to complete their graduation from the design stream with a minimum aggregate.
3. What are the Job Opportunities after Pursuing Designing Courses?
Job Opportunities after completing the Designing Courses are as follows
Fashion Marketers
Fashion Coordinators
Fashion Designers
Quality Control Managers
Textile Designers
Embroidery Designers
Fabric Analysers
Final Words
We wish the knowledge shared on our page regarding the Design Courses has helped you to a possible extent. In case of any further information feel free to reach us via the comment section and we will get back to you at the soonest possibility. Stay in touch with our site to avail the latest updates on several courses in a matter of seconds.