Xfinity Premium Accounts: If you are searching for Free Xfinity Premium Accounts, then you are in the right place to get the Xfinity premium for free. No need to pay.
Xfinity is a trading name of Comcast Cable Communications, a supplementary of the Comcast Company, used to market customer cable TV, smartphones, Internet, and wireless facilities offered by the company. Comcast Xfinity provides an extensive range of TV service options and an even wider choice for bundling.
Note: Here in this article, I am not providing any free Xfinity account generators, I am just providing Xfinity Accounts and Passwords for the premium subscription.

Education Learn Academy
To enjoy the Xfinity aspects, you should have a device on which you will play and login information with Xfinity Premium Accounts Plan. We suggest you buy the Xfinity Premium Subscription pack from the Xfinity official website and then enjoy a free Internet facility anyplace. Scroll down this page to get complete details about Xfinity Premium Accounts.
Like most cable suppliers, Comcast provides you with the ability to connect your TV service with the Internet, smartphones, and home security. Xfinity offers three necessary facilities: Internet, cable TV, and smartphones. The firm provides bundles of two or all three facilities, usually at a discount.
Also Read : Clash of Clans MOD APK v13.576.9 (Unlimited Troops) for Androids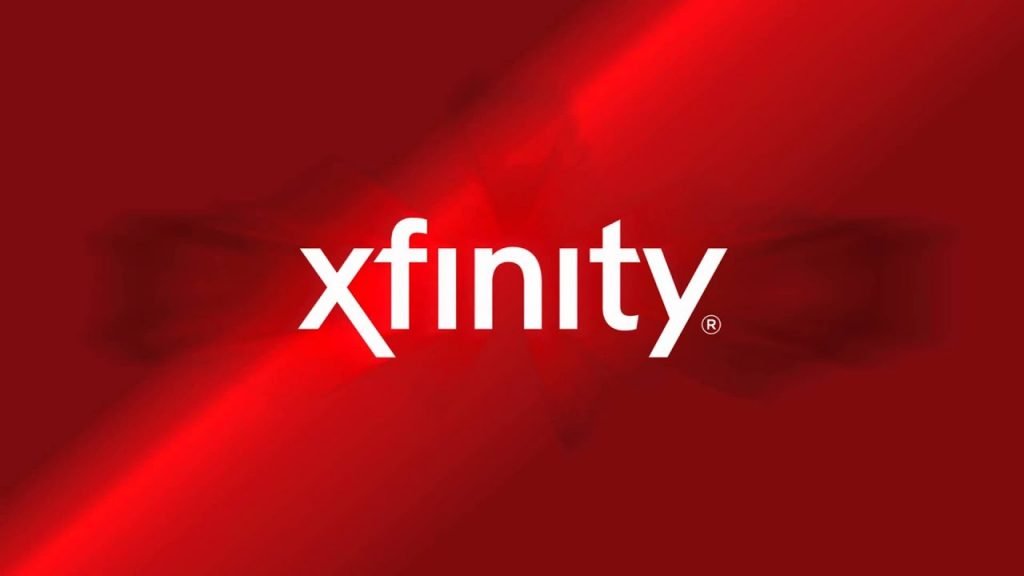 ---
About Xfinity Premium:
XFINITY provides the most trustworthy and fastest in-home wifi facility for each room in your home, even throughout peak hours. You can acquire faster speeds with Xfinity, and manage your video uploads and downloads data or other records. Watch a range of films the same day they are published on DVD and twenty-eight days before Netflix and Redbox. Start a serial in one room and end it with DVR Xfinity on Demand in any place.
Important Note: My dear users Don't change Xfinity Account User Name and Passwords, why because If you change the Xfinity Account Login credentials provided by me, then other users may face Invalid user name and password issues.

Education Learn Academy
You can try your iPad into a distant control and TV screen with the Xfinity TV Remote app. The hassle-free method to maintain your XFINITY Premium anywhere, anytime – with no call required.
It is easy to use and distinguish your wifi name and PIN, check for facility outages, look at your device, refresh, and monitor your bill and pay. You can also track the arrival time of your technology, watch your channel lineup and activate your account whenever and wherever you wish—XfinityOn Demand serials and movies accessible to watch on your TV or watch online on your devices..
READ MORE: Free YouTube Premium Accounts & Passwords
---
Features in Details:
Comcast XFINITY provides exceptional on-demand service with a suitable package; you will get access to the top 100 shows, as the method preloads them so that you can see whenever you want.
Change your plan, and your way with Xfinity premium channels, ad-free subscription On-Demand, sports packages, and worldwide programming.
See 4K UHD shows, films, live sports, and Netflix the method they are meant to be seen — in ultra-high definition, for lifelike image quality leaping from the screen.
All your Television, all in one location with the help of the XFINITY Stream App. You can stream live TV and XFINITY On Demand service on any device at home. If you are an X1 subscriber, you can also stream or download your cloud DVR serials to your device and watch it anyplace.
Xfinity Provides 220 TV Channels:
Xfinity has more than 220 TV channels. This Xfinity offers many various packages, so the accurate number of channels will be based on the packaging of your choice.
While the interface is comparatively easy to direct, things become even more suitable with the X1 Voice Remote. Also to lead control phrases such as "watch The Blacklist," or "show me recordings," you can effortlessly browse various categories using phrases such as "show me action movies," or "show me kids movies."
Cloud DVR recordings are restricted to the current 60 hours of recording, with older records being spontaneously deleted. Presently, the Xfinity Cloud DVR is only accessible in partial areas.
Most suppliers will lock you into one or two years of the facility, but Xfinity also provides a month-to-month opportunity. It will charge approximately $10 more per month, but you can stop your service without an early expiry fee.
Xfinity Instant TV provides all the advantages of a DVR but without the TV box. You can access Xfinity Instant TV on mobile apps, PCs through the browser, or via friendly smart TVs.
Pricing can differ by location and other choices such as the Internet you bundle in, so for the more exact and latest information, check the Xfinity pricing page.
READ MORE: Free Premium Minecraft Accounts & Passwords
---
How to Get a Free Xfinity Premium Subscription?
To log into the Comcast Xfinity official website, you should have two things. And, you have to purchase those two things online from the Xfinity official website or Android App. But, if you wish to log in to the user portal, you can use any username and PIN combination (such as Nickeya (Username/Email: ********* and Password: ########)). If you have your actual username and PIN, you can log into the user control panel offered by Comcast.
After getting the username and PIN from the Internet, you have to check the Xfinity accounts and PINs that work or not with the Comcast user board. You will acquire 20+ Xfinity username email and PINs which work fine with the Comcast user website. You can log in from anyplace, and you can access any web page of Xfinity.
---
Free Xfinity Premium Accounts and Passwords:
---
Xfinity Premium Accounts For Free:
Get Premium Accounts For Free
We own a telegram channel & you must join us there because we are updating daily working Premium Account, Cookies, and the latest version of pro apks.
---
Latest Xfinity Premium Accounts & Passwords For Free:
---
Daily Updated Free Xfinity Premium Accounts:
Note: All accounts are working when Posted, please don't change passwords. If these accounts expired, then comment below, I will update the new list.
Read More: How to Get Alt Balaji Premium Account Free [100% Working]
How to Get Xfinity Premium Subscription With Payment?
---
Acquire the most out of Xfinity from Comcast by logging in to your account. Enjoy and control TV, high-speed Internet service, smartphones, and home security facilities. These Xfinity Premium Accounts are operating when posted, and Internet plans begin at $29.99/month and arise with a 30-day money-back guarantee.
Internet and TV bundles start at $39.99/month and come with free connection. With the help of My Account mobile app, you can pay the bill 24 hours a day, or get the premium subscription. You can get Xfinity Premium Subscription from My Account mobile app.
Read More: Hotstar Premium APK Fully Unlocked
Final Conclusion:
If you see cable television, use a home smartphone, and are supported with home Internet, you can save your time and money by connecting your home services with Xfinity. I think these Free Xfinity Premium Accounts will help you for sure. If you get benefited from this article, then please share this article with your friends and family.
Comcast to Xfinity provides you with many ways to feed your entertainment desires. With exceptional sports channels, Latino packages, and more accessible, XFINITY offers plenty of selections. Stay connected with this page to know the latest details of Xfinity Premium Accounts.
Is Peacock premium free with Xfinity?
Flex and X1 customers have access to Peacock Premium included at no additional cost (a $4.99 per month value). … If you want to upgrade to Peacock Premium Plus, which is the ad-free version, visit peacocktv.com. Peacock Premium Plus is billed separately by Peacock and costs $5 for Xfinity customers.
How do I get a free Xfinity account?
Creating Your Xfinity ID
To create your Xfinity ID, go to xfinity.com/getstarted or click Create an Xfinity ID from any sign-in page. Verify your account by confirming some account details. You can use either your mobile phone number or Social Security number (SSN), then click Continue.
How can I get premium movie channels for free?
You can also get free cable premium channels by signing up to sites that allow free streaming of videos. Such websites include series cravings, TV box, and TV.com. Some of the networks, including Fox, Lifetime, CBS, NBC, and ABC, allow their users to be able to watch some of their shows for free online.