How To Get Canva Pro For Free In Five Easy Steps: Canva is a fantastic online tool for creating visual content and designs. It's perfect for those who aren't designers by trade, or lack the time to learn the software necessary to create great graphics.
The problem is that it costs money to use Canva, and the subscription isn't cheap. The cheapest plan will cost you $12 per month, and the Pro version costs $16 per month. Thankfully,
Hey there! The material on this site is provided for educational and information purposes. I am not associated with or authorized by Canva for this content. I do not sell or resell Canva accounts.
we live in an age where there are many ways to get things for free if you're willing to put in a little bit of effort.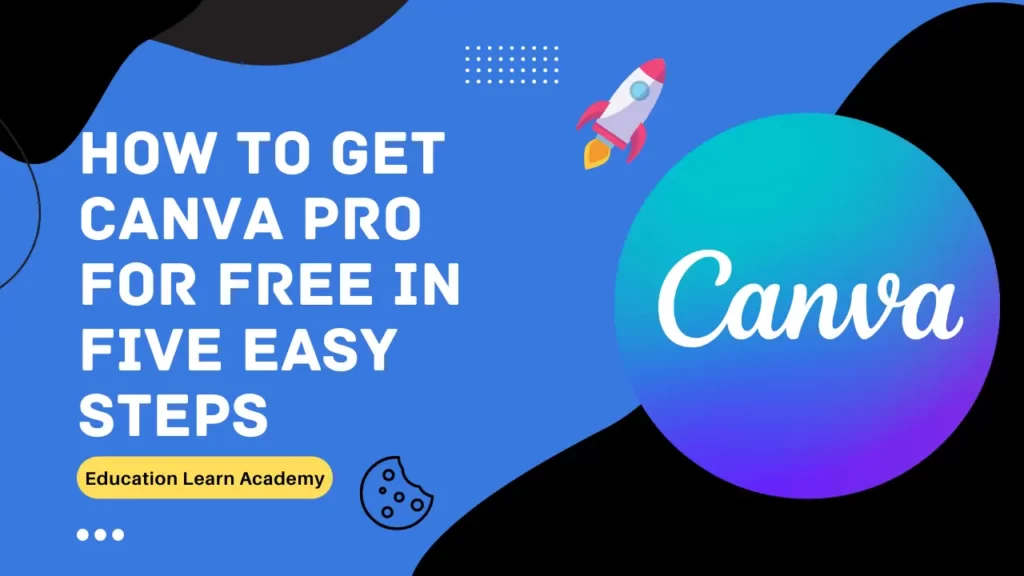 If you want access to all features of Canva without spending any money, look no further! In this article we'll take you step-by-step through how you can get access to everything for free. Read on to discover how…
Canva Pro completely for free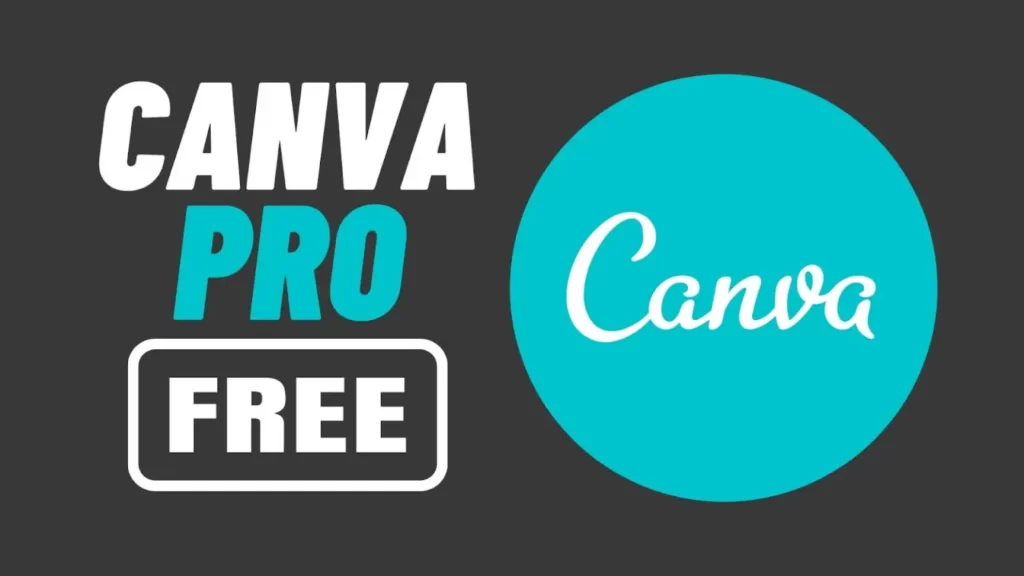 Hi, Today in this blog I will guide you on how you can create a Canva Pro account completely for free. You will be able to enjoy Canva premium for a lifetime. If you were searching all around the web for ' How you can get Canva pro for free then you were just wasting your time, there is no any way you can get Canva pro for free until and unless you are a university student, Teacher, or School owner.
Canva is a great Saas Platform to create and personalize lesson plans, infographics, posters, videos, etc with ease. Canva Provides almost all the tools required to draw creative photos, pamphlets, stickers, design posters, and slideshow-like software on a computer. Canva can store all edited templates on its own server. It means there will be no loss of edited content due to a power outage or another outage
So, the question arises How you will be able to make a Canva pro account completely for free without paying any penny!
Instead of going to canva.com, you should go to canva.com/education because the offer is not available on the main page.
After heading to canva.com/education. You will see an interface like the one below.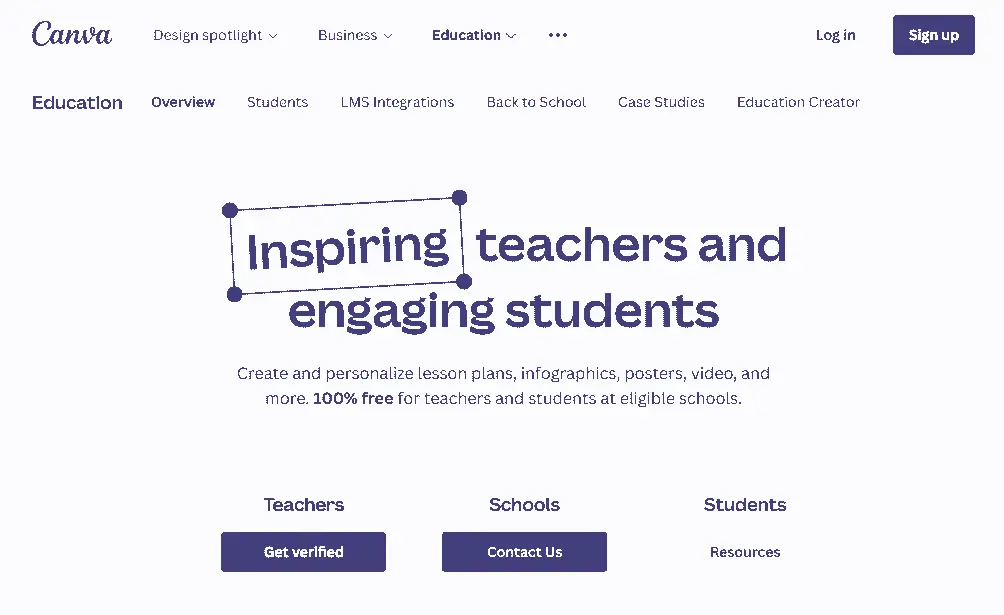 Canva is free for all the students and Teacher who wants to create a presentation and contribute to their class. You can simply verify your teacher profile in any school and college then you will be able to use Canva premium for free.
For students, one needs to have an email like [email protected] to sign up and enjoy Canva Pro for completely 1 Year for Free.
In this way, you will be able to create Canva premium for almost a year. There is another tip so that you will be able to use one more year of Canva for free. Share this blog with your friends so that they can apply the same trick and share their accounts with you.
---
What is Canva Pro?
The Canva Pro is a premium plan of Canva that allows users to have access to extra features such as premium photos, videos, unlimited storage, and assets.
If you're not a premium member, you will pay $1-$20 per asset. But if you have purchased the Canva Pro plan, you will have access to all premium assets without having to pay anything else.
As a Canva Pro user, you can also make use of the Canva premium templates, videos and photos available on the Canva library for free.
How To Get Canva Pro for FREE
---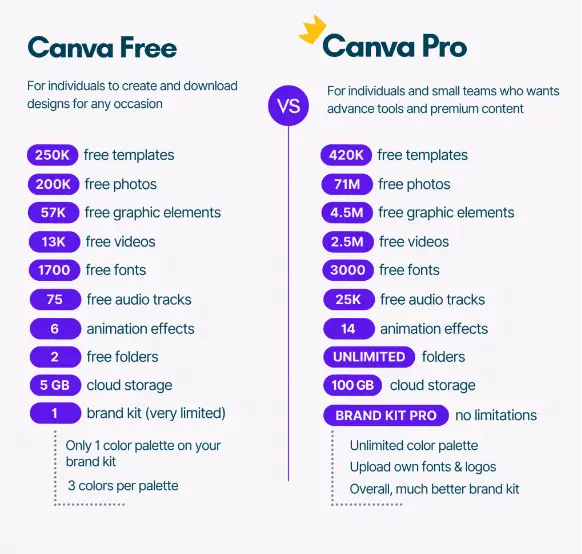 The below steps will help you get a lifetime Canva Pro account for free:
1. Get a Temporary Email Address:
The first step to getting a free Canva Pro account is to get your temporary .edu email address. Visit this website https://10minutesemail.net/
On this website, you can create your .edu email address that is required to set up a Canva for Education account. You will see on the dashboard an email ID that is automatically activated and valid for 10mins.
Once you successfully get your .edu temporary email address, proceed to step 2. But if not, tap on the delete icon. Just after that, you will see a new email address generated for you.
Continue to refresh till you get your .edu temporary email address.
The email generated will end with something like @edu.pl as shown below: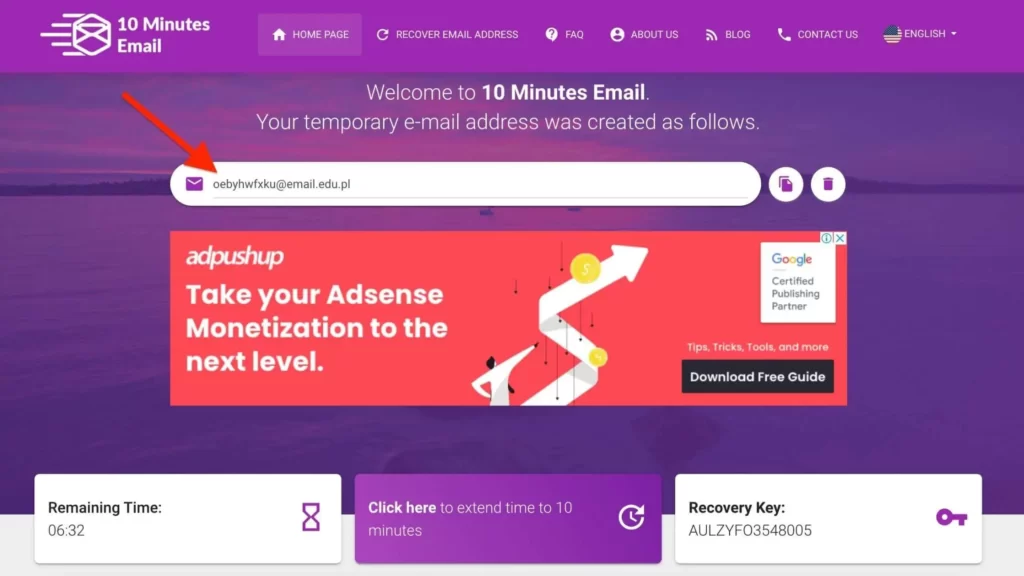 2. Go to Canva for Education Page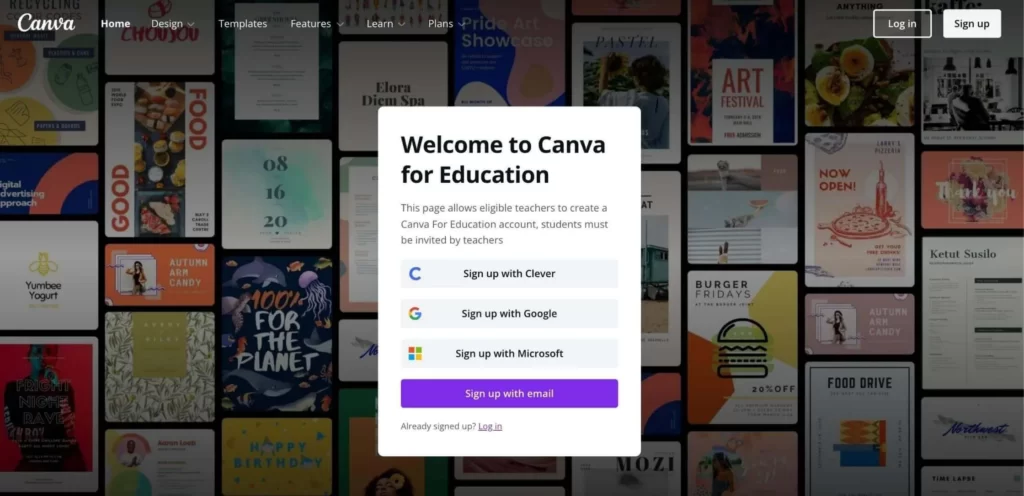 Once you have successfully gotten your .edu email address
Proceed to Canva for Education web address (https://www.canva.com/edu-signup).
Click on Signup with email and put in your temporary .edu email address. You will receive One Time Password (OTP) on the email inbox
Enter the OTP and click on submit
Once you verify your email address, you will get access to Canva premium features for free. Congratulations! Lifetime Canva Pro account for Free.
3. Update Your Email Address
As you already know, the .edu email address is only valid for 10mins, therefore, you need to change the email address in your Canva pro account.
To change your Canva email address, go to https://www.canva.com/settings/your-account and enter your active email address.
4. Can students get Canva Pro for free?
In order to apply for Canva Pro for Education, you need to currently be in one of these roles:
A certified K-12 teacher from a formally accredited school, who is currently in a teaching position
A certified K-12 school librarian
A certified K-12 learning support assistant or teacher
A certified K-12 curriculum specialist
A certified teacher at a technical or vocational school, serving primary or secondary students
A homeschool educator who is registered with a government organisation or other certification entity
Google Certified Educators (GCEs), Google Certified Trainers (GCTs), and Microsoft Innovative Educators (MIEs) who are teaching at a K-12 (primary or secondary) level
All you need to do next is to contact Canva here. If you already have a Canva account, just log in to your account, go to the sign-up page, and follow the verification process to upgrade your account to Canva Pro for Education. Existing designs will transfer over to the new account.
5. Canva Pro Free For GitHub Student Developer
If you are a Github student developer then you can get a Canva pro account for free for 1 year. Canva has partnered with GitHub Education to provide our most-loved design tools for free to student developers.
You'll get a whole year of Canva Pro – that's $119 of value, with nothing to pay.
No design skills? No problem. Canva Pro combines our easy-to-use design platform with time-saving features that make you look like a professional.
If you are not a part of Github student developer pack then you have to first join Github student developer program then only you can claim 1-year free Canva pro account.
USEFUL LINKS
Should I go for Canva Pro Version?
Yes, I recommend that you go for the Canva pro version to avoid any service interruption in future.
I have been using the Canva premium for years now and it saves valuable time.
This saving time helps me focus on three other things that let me make money. So my ROI is so high that investment is negligible.
Does Canva give a Free trial ?
Yes, Canva gives a free trial for 1 month to all people whereas Canva Education can get you Canva Premium for Free for more than a year.
How to Get Canva Pro Free Lifetime FAQs
How to use Canva pro for free?
To use Canva pro free, you need to follow the steps highlighted above to access Canva pro lifetime. Firstly, you need to generate a .edu email, then go to the Canva education page to signup.
Is Canva Pro free for students?
Yes, Canva premium lifetime is free for students. To access Canva pro free of cost, you must provide a .edu email. This is how Canva verifies that you're truly a student.
How to get Canva pro for free Hack
To get access to Canva pro unlimited, you need a student email and sign up on the Canva education page. The steps to create a .edu email are highlighted above.
What is Canva lifetime price?
Canva pro lifetime deal is not available. There's only a monthly or yearly Canva deal available to users.
Can I get Canva lifetime access for free?
Yes, you can get Canva lifetime access for free by following the steps outlined above. That is how to get Canva premium for free.
Is Canva free
Canva is not free but you can get Canva lifetime subscription for free. We have detailed in this guide how to get Canva pro for free lifetime.
How to unlock Canva pro for free
You can unlock Canva pro for free by following the steps that are highlighted above. This is an easy way to get Canva pro free.
Conclusion
---
Getting Canva for free is easy, but you have to know how to get it! You can get free access to Canva from a few different ways.
What do you need to know first? – You can get Canva pro for free via social media , normally when there's a promotion on. You may have seen one of these come up in your timeline.
You can also get Canva pro for free via email sign-up on Canva's home page. If you don't see this option there, it means that you simply don't have a Canva account, so you'll need to sign up. Just click on the big orange 'Get started with Canva' button on the top right.
If you're not yet a member of Canva and have an email address, you can use the 'Sign up' link at the bottom of the Canva home page. You can also sign up directly from your email by clicking on the 'Sign up' button.
You can also get Canva pro for free via social media , normally when there's a promotion on. You may have seen one of these come up in your timeline.
You can also get Canva pro for free via email sign-up on Canva's home page. If you don't see this option there, it means that you simply don't have a Canva account, so you'll need to sign up. Just click on the big orange 'Get started with Canva'