Essential best apps for blogging from mobile: Smartphone or Mobile Phone is now being used a lot in blogging. There was a time when blogging was the most computer orUsed to use laptop. Whereas in today's time, bloggers want to use such a simple way that they can be blogging easily.
By the way, in such a situation, necessary apps are needed for blogging from the same mobile or blogging from SmartPhone. That's why today we will know about some such important apps which are very important for doing mobile blogging.
Now, since used the SmartPhone is thought to be in a lot of places, while Blogging could be that much used. Almost all blogging platforms have their own mobile app. So let us know which are such important apps that you can use for blogging from SmartPhone. So without delay let's start.
Read Also: How To Change Windows 11 Virtual Memory Size
Best Mobile Blogging Apps 2021
Now let us know which are the necessary apps for doing mobile blogging. I have divided them into some categories.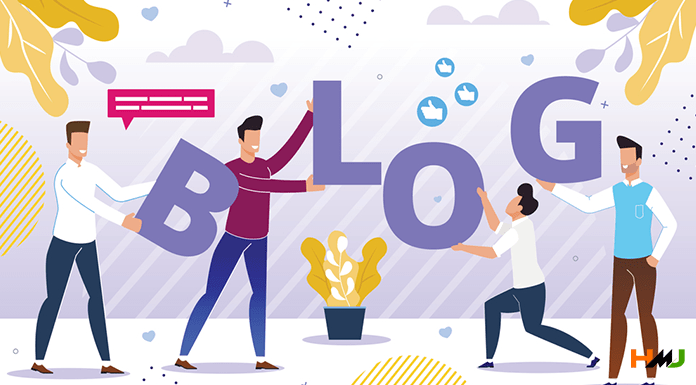 1. Blogging Platform Apps
---
Let us know which are the best Blogging Platform Apps.
#1 Blogger
Google is the real owner of the Blogger platform, this platform is much easier to use than WordPress. But at the same time there are not many features in it as compared to WordPress. This is a perfect platform for beginners, as well as it offers all the basic blogging features too.
#2 WordPress
WordPress is a classic platform that offers all kinds of features that too for blogging. Whereas in this platform you are provided with the facility of multiple plugins. Whereas you can use WordPress mobile app in mobile blogging.
2. Image Apps
---
Let us know which are the best Blogging Image Apps.
#1 Canva
Canva is a very popular free There is an online design tool that has been specially made for bloggers. Using this you can create professional looking Photoshop-quality graphic images, the great thing is that you can do all these things in its free basic version only.

You get a lot of drag-and-drop functionality in Canva, so that you can change the size of the images and move the images, and you can also add many such features.
#2 Pixlr
Many bloggers use Pixlr because you get a lot of features in it for free. That's why Pixlr is also considered a very popular Photoshop alternative.

These are completely free, while a non-designers can also use it easily.
#3 Photo Editor
Photo Editor is an app that allows you to edit photos using a smartphone and attach them together in your blog posts. Whereas with the help of this app you can crop, edit, and resize your photos, in addition you can add effects, texts and drawings to them.
3. Social Networking Apps
---
Let us know which are the best Blogging Social Networking Apps.
#1 Buffer
To engage more with your readers, relevant posts with them have to be uploaded from time to time on many popular social networks. such as Twitter,Facebook, Pinterest, Instagram, Linked In, and more. At the same time, it is very difficult to be active on all these social media platforms and to post regularly in them together.

In such a situation, Buffer can easily give you a solution to these problems. This is a very useful web app that allows you to synchronize all your social network posts so that you can automatically post in a specific internal.
4. Traffic Analysis Apps
---
Let us know which are the best Blogging Traffic Analysis Apps.
Google Analytics
Google Analytics is a very important tool using which you can see the complete insights of your blog. There are some backend configurations that you have to do first on your blog, then go to Analytics to function in your blog, but it is quite easy to set up in both WordPress and Blogger.
5. Note Apps
---
Let us know which are the best Blogging Notes Apps.
#1 Evernote App
The Evernote app can change the entire process of organizing your notes. With its help, you can do many things like notes, create to-do lists, save them . This app also syncs everything on your phone,automatically between tablet and computer. This app is very important for all bloggers.
#2 Google Keep
Google Keep allows you to add and store your notes, photos and audio as well. At the same time, you can also organize them according to your own.
#3 Writer
Writer app provides you with a stripped-down word processor so that you can easily write any article without any distraction. It has been prepared mainly for the purpose of writing blog posts.
#4 ColorNote
This app allows you to write ideas for all your blog posts. At the same time, you can also write some important notes on it, while syncing them online.
What did you learn today?
I hope that you must have liked this article of mine , the necessary apps for blogging from mobile . It has always been my endeavor to provide complete information to the readers about Mobile Blogging Apps in Hindi so that they can be accessed from any other sites or websites.There is no need to search the internet in the context of that article.
This will also save their time and they will also get all the information in one place. If you have any doubts about this article or you want that there should be some improvement in it, then you can write low comments for this.
If you liked this post with important apps from which you can do blogging from your mobile or got to learn something, then please share this post on social networks such as Facebook, Twitter and other social media sites.