How to Download Netflix Movies on Laptop?: These days when the mornings are bustling and the nights are lonely and quiet, only Netflix can save us from overwhelming frustration and monotone. However, our internet bandwidth isn't always at par with our mood.
Often, it so happens that whenever we want to watch a particular movie downloading speed becomes slow. But, here is an article that will guide you as to how to download Netflix movies so that you can watch them later.
Can you download Netflix file itself?
To download Netflix movies to computer you'll need to download the Netflix application and locate the save button. If the Netflix file itself is needed, you'll need a third-party Netflix downloader on windows or a screen recorder to download the movie.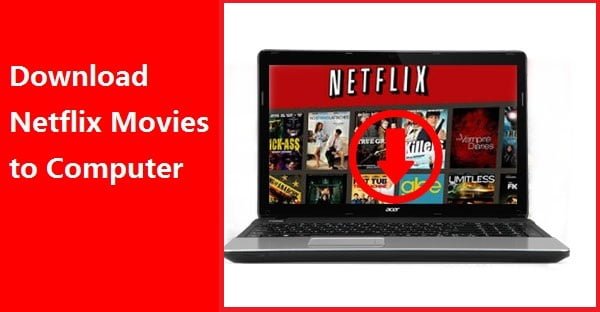 How to download Netflix movies on Laptop?
There are two ways available for you to download movies or TV shows on your laptop. Each method has its pros and cons.
Method1: Use StreamFab Netflix Downloader to download Netflix movies on laptop.
StreamFab Netflix Downloader is designed exclusively to download high-quality Netflix movies and TV shows, with video files up to 1080p and EAC3 audio tracks, providing you with the most efficient way to download Netflix videos without a number limit. What's more, it provides both Windows and Mac versions for its users.
So how to use StreamFab?
1. Download and install the StreamFab Downloader in Windows/Mac version.
2. Launch the StreamFab Downloader.
3. Click the "VIP Service" on the left column, and then click the Netflix streaming platform.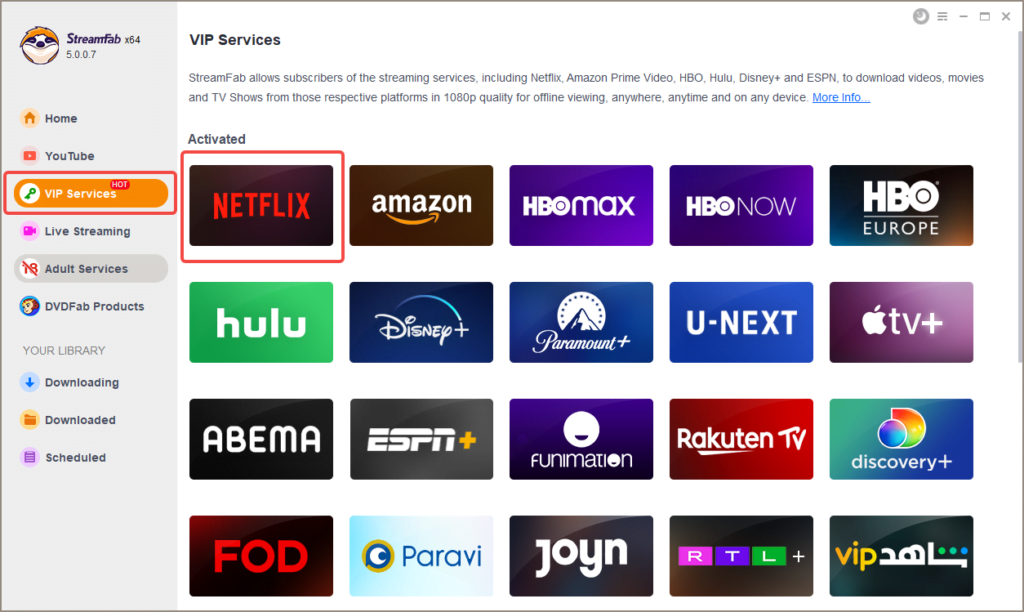 4. Log in to your Netflix account. Search for the movie or series on Netflix you'd like to download.
5. Choose to Download Now or Add to Queue.
You need to play back the video as usual. When the playback begins, a popup window shall show up asking you whether you would like to download the video immediately or add it to the download task queue and manually start to download it at a later time.
Method2: Download Netflix movies to PC with the Netflix app.
Steps to follow:
1. Set up a Netflix account.
2. Download the Netflix app for Windows 10 operating systems.
3. Log in to your account.
4. Adjust your playback settings.
5. Search for and find the movies and shows you want.
6. Click the download button for offline viewing.
As the official way, it is the most direct way to download Netflix content. However, not all movies can be downloaded on Netflix. And the downloads expire after a period of time. Not to say the number of annual downloads is limited. The worst thing is if you cancel your account, the series and movies you downloaded will be deleted from your device.
Conclusion
If your PC uses Windows operating system, you can download Netflix app on your PC and then download movies on Netflix for offline watching. But bear in mind that not all movies can be downloaded on Netflix and downloads expire after a period of time. You can also use a third-party app, StreamFab Netflix Downloader. This is a perfect choice for you if you don't mind paying a little amount fee for membership, as it's easy to operate and there are many functions that even Netflix app doesn't possess.
If you use a MacBook, and if you are good at Mac operating and think it's acceptable to switch between macOS and Windows when using your Mac, you can choose the method of downloading Netflix Movies via Installing Windows. Still, you can use third-party app, StreamFab Netflix Downloader for more functions than Netflix.